Private Events
Built in 1902 as the winter home of Herbert and Martha Wadsworth, the Sulgrave Club is housed in a Beaux Arts-style mansion on Dupont Circle. The gracious rooms, salons, and drawing rooms for the Wadsworths, retain their elegance and charm today to serve as a lovely venue for private entertaining.

Ballroom
The Ballroom can accommodate 45 to 110 guests for a seated affair, or be used in conjunction with the other second floor rooms to accommodate up to 200 guests. Additionally, the Ballroom can be used for theatre style seating for up to 180.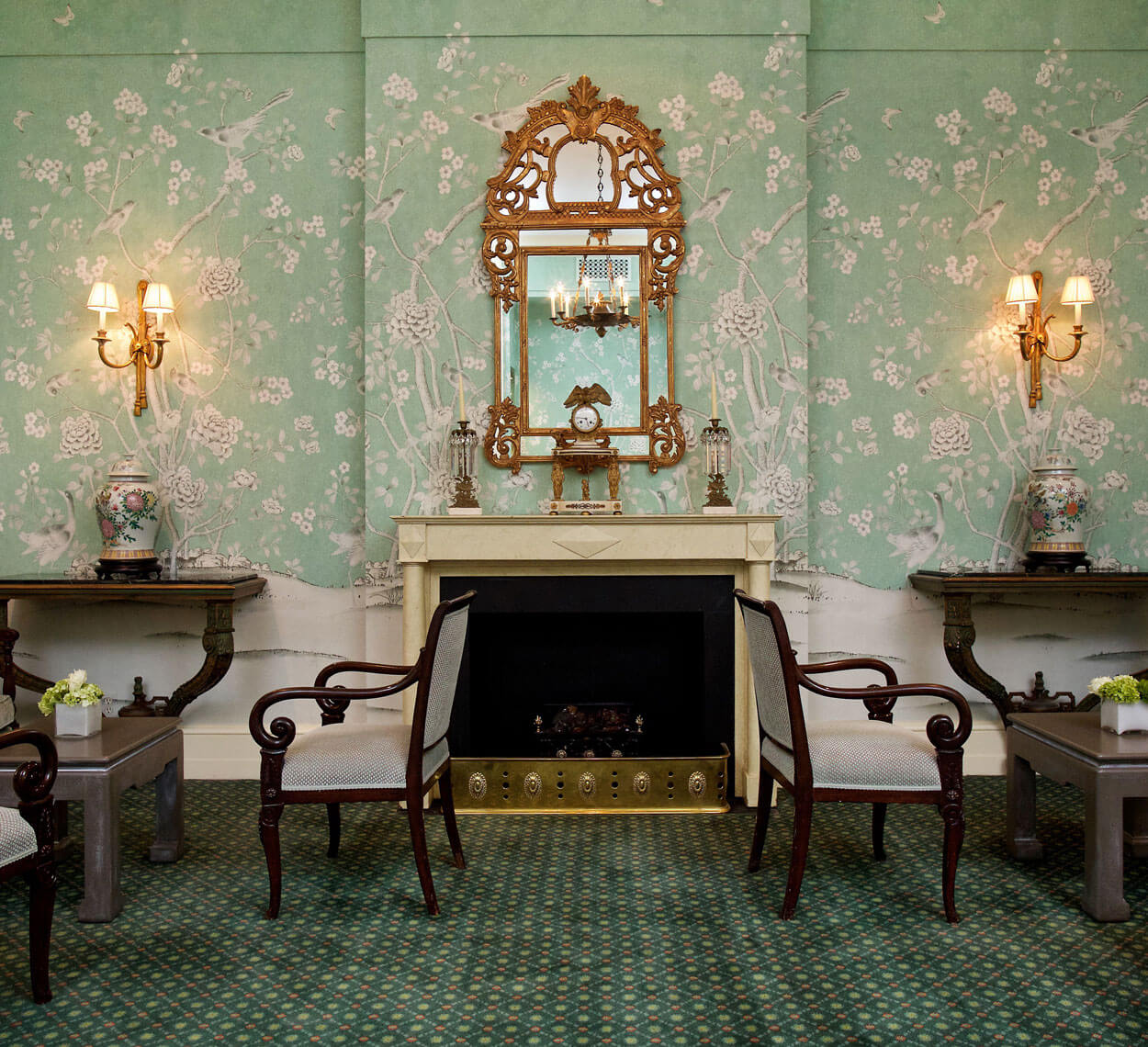 Board Room
The Board Room can be used for meetings up to 24 guests or for a seated event for up to 40 guests.

Drawing Room
The Drawing Room is available for standing reception of up to 40; seated functions for up to 44; or in conjunction with the Great Halland Wadsworth Dining Room for groups up to 200.

Great Hall
The Great Hall is the welcoming area to all guests upon arrival to the Sulgrave Club's event space. The Great Hall can be used for receptions or in conjunction with the surrounding rooms for a seated event.

Wadsworth Dining Room
The Wadsworth Dining Room can accommodate seated events for up to 42 people or theatre style seating for up to 50. The Drawing Room is a wonderful compliment to this space for pre-event reception space.